Representing Falmouth
WORKING TO GUARANTEE CAPE COD'S FUTURE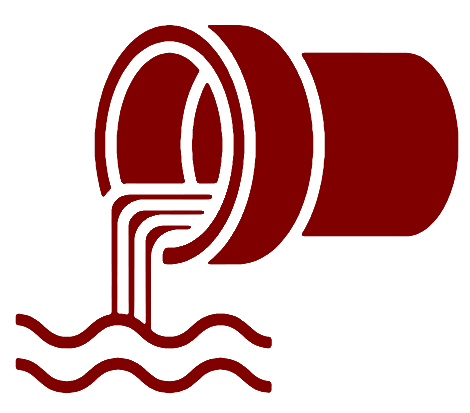 Wastewater
We need to make sure that local home-owners aren't left shouldering the burden of rebuilding our wastewater infrastructure alone.
Attainable Housing
Nothing is more critical to the future of our region than guaranteeing access to attainable housing for our young and working population.
Equitable Infrastructure
In order to grow our economy, we need to invest in infrastructure that makes it possible for working people to see a future on the Cape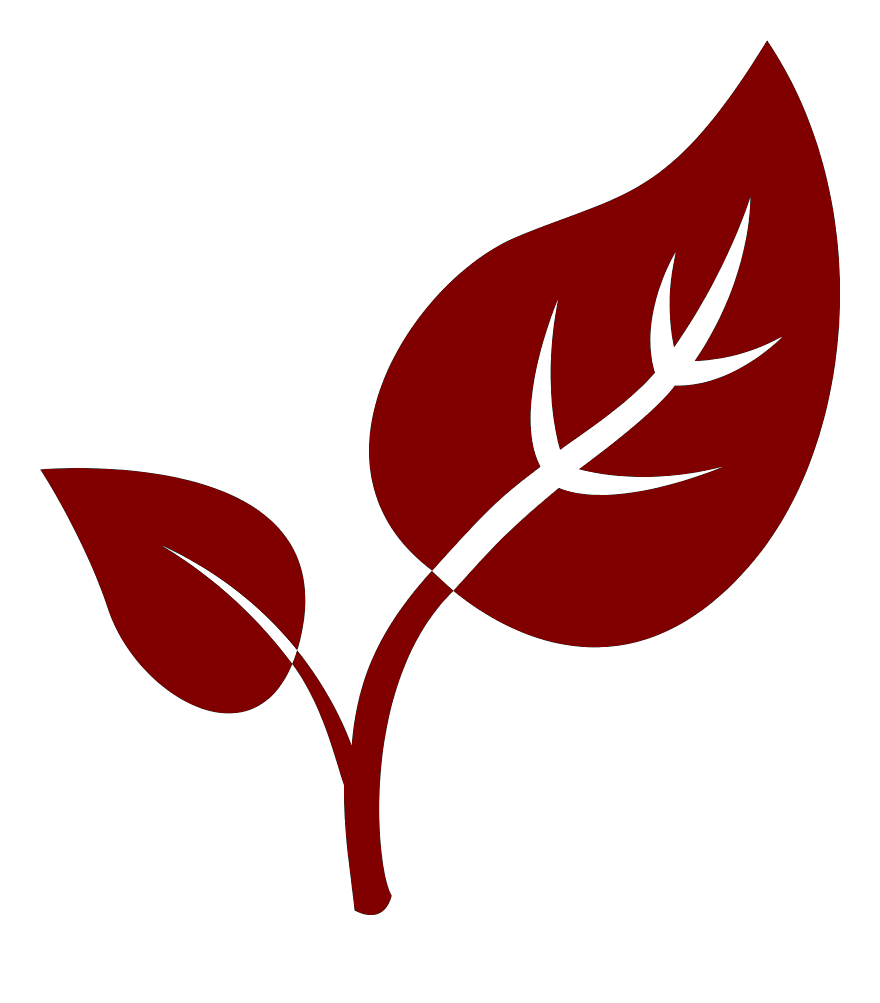 Environment
We must mitigate the dangers of rising sea-levels, increasingly severe storms, and warming temperatures on our homes and communities.
Mental Health and Addiction
No other issue is as much a question of life and death as the way in which we respond to the effects of opioid addiction in our community.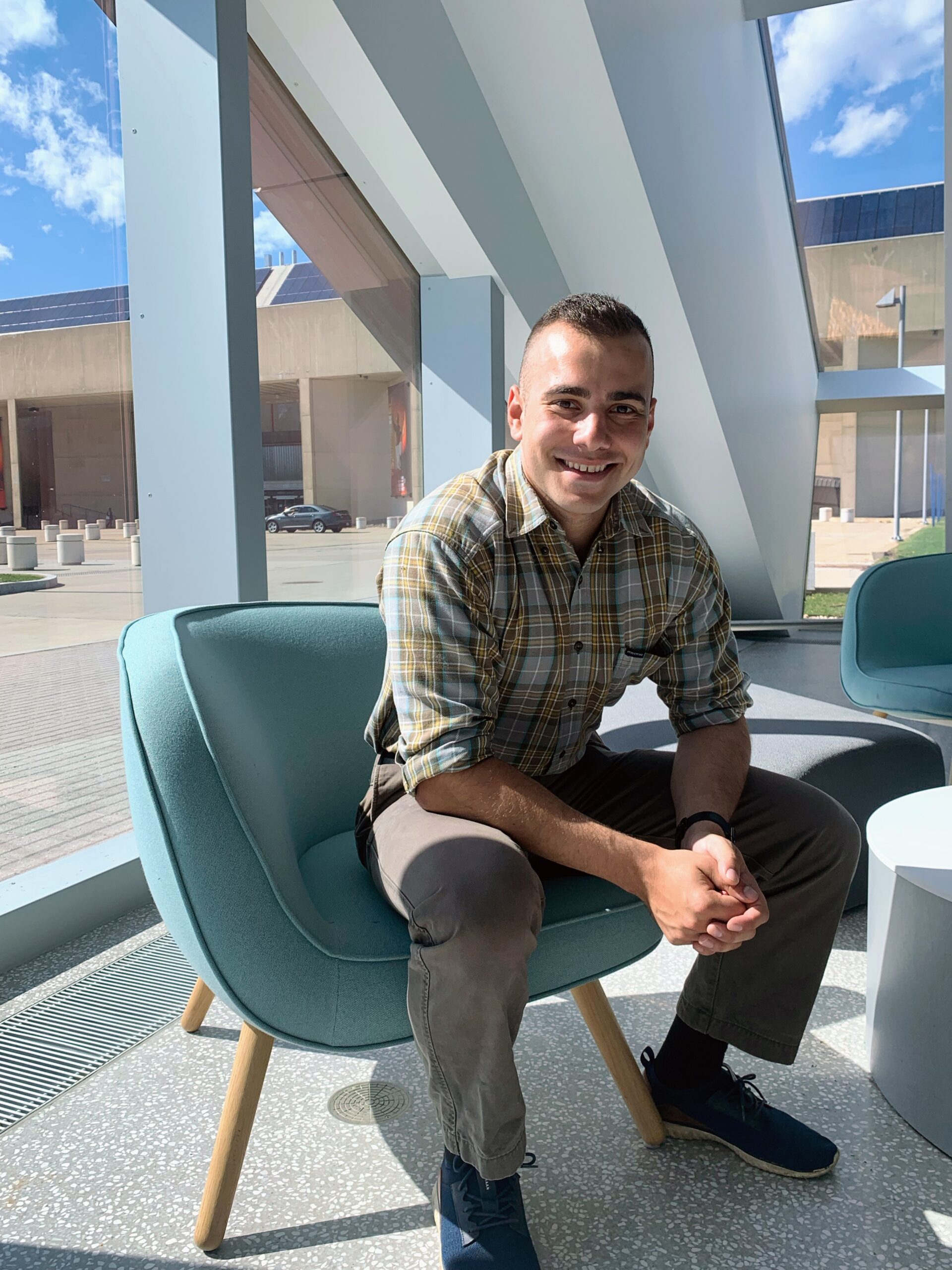 I am Dan Gessen, and I'm honored to serve as Falmouth's representative in the Barnstable County Assembly of Delegates, overseeing our regional Cape Cod government.
My family arrived in America as refugees, and I was fortunate to be born and raised in Falmouth, graduating from Falmouth High in 2018. I graduated from the University of Massachusetts at Amherst with a degree in Political Science, Public Administration, and Military Leadership, earning my commission as an Army National Guard Officer.*
My upbringing, steeped in my family's experiences, instilled a deep appreciation for the opportunities and freedoms we enjoy in the United States, motivating my commitment to serve both my nation and my community.
My journey into local government began with internships for our U.S. Senator and participation in several local campaigns, connecting with thousands of Cape Cod residents. These experiences taught me the significant positive impact that local government can have on our community, if it's executed by energetic and motivated individuals.
I firmly believe that those with a genuine desire to do good can always find common ground. I am here to learn, listen, and seek cooperation on our region's pressing issues. I am passionate about guaranteeing a future for all Cape Codders in the place we call home. 
County Assembly Postpones AquiFund Ordinance
Mr. Gessen said the ordinance was too important to "get caught up in some of the procedural issues and snafus" that have previously come up…
CapeNews.net/ Alex Megerle / Sep 8th, 2023
Falmouth Delegate Wants County To Invest $5 Million In AquiFund
Falmouth's delegate for the Barnstable County Assembly of Delegates is proposing that the county invest $5 million into the Cape Cod AquiFund…
CapeNews.net/ Gilda Geist / Aug 11th, 2023
Barnstable County Delegates Plea to State: Invest in Broadband
In their resolution, the Assembly endorsed a letter from Falmouth Delegate Dan Gessen urging the state to utilize about $350 million…
CapeCod.com/ Brendan Fitzpatrick / Jan 21st, 2023
Assembly Of Delegates Calls For State Broadband Investment
The resolution and letter were authored by delegate Daniel Gessen of Falmouth states Cape Cod did not receive…
CapeNews.net / Jan 19th, 2023
Wary Ceasefire Reached In County Budget Battle
At the county commission meeting earlier on Wednesday, Falmouth Delegate Daniel Gessen made an unexpected…
CapeNews.net / Tao Woolfe/ Jun 17th, 2022
First Project Reviews Underway for Barnstable County ARPA Funds
Falmouth Assembly Delegate Daniel Gessen joined the meeting to give comment on the ongoing relationship…
CapeCod.com / Grady Culhane/ Jun 17th, 2022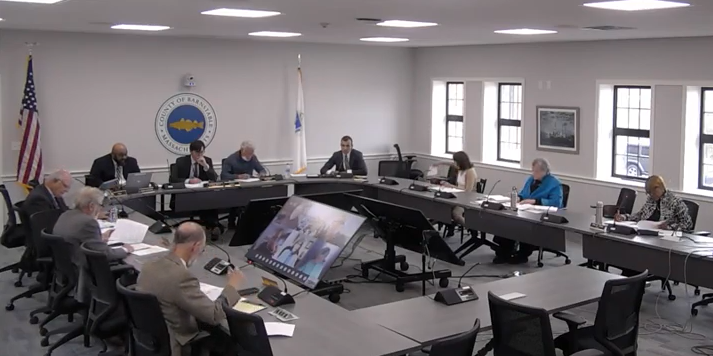 Delegates Make Deep Cuts To County's Proposed Budget
The Barnstable County Assembly of Delegates this week voted to cut almost $1 million from the proposed "bloated" county budget…
CapeNews.net / Tao Woolfe/ May 6th, 2022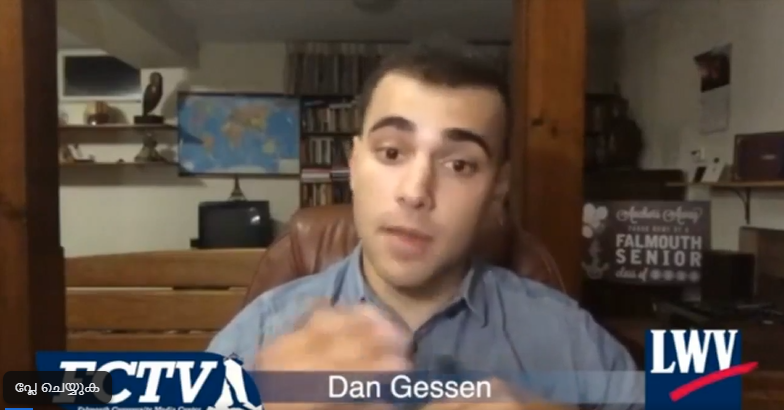 Congratulations to Dan Gessen Falmouth Representative to the Barnstable Assembly
Daniel Gessen, the 2018 Falmouth Democratic Town Committee Thelma Goldstein Scholarship awardee, was appointed…
Falmouth DTC / Scott Simenas / May 3rd, 2022
Assembly On Board With $10M ARPA Compromise
The Barnstable County Assembly of Delegates this week made it official: the Cape's 15 towns will get $10 million of…
CapewNews.net / Tao Woolfe / April 22nd, 2022
21-year-old Dan Gessen will represent Falmouth in Assembly of Delegates
Twenty-one-year-old Daniel Gessen is a senior at University of Massachusetts Amherst where he studies political science…
Cape Cod Times / Asad Jung / April 19th, 2022
Cyr and Moran Sway Assembly to Step Back
BARNSTABLE — Right up until the day of the vote, it looked like the Barnstable County Assembly of Delegates was going to…
The Provincetown Independent / Christine Legere / April 13th, 2022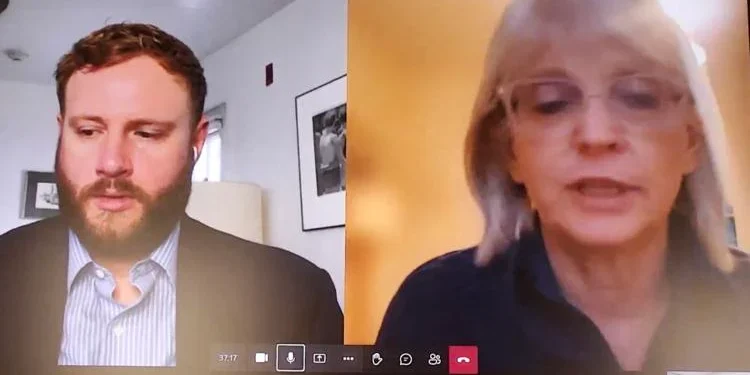 Embattled County Government Factions Agree To ARPA Compromise
At the end of a long day—and evening—of impassioned speeches, the warring factions of Barnstable County government…
CapeNews.net / April 8th, 2022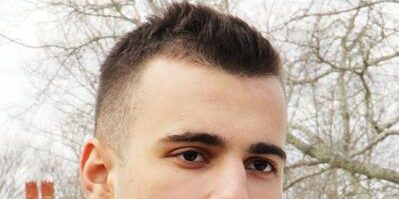 Falmouth Select Board Appoints 21-Year-Old To County Assembly
Falmouth Select Board unanimously voted to appoint 21-year-old Daniel Gessen to the Barnstable County Assembly of…
CapeNews.net / April 8th, 2022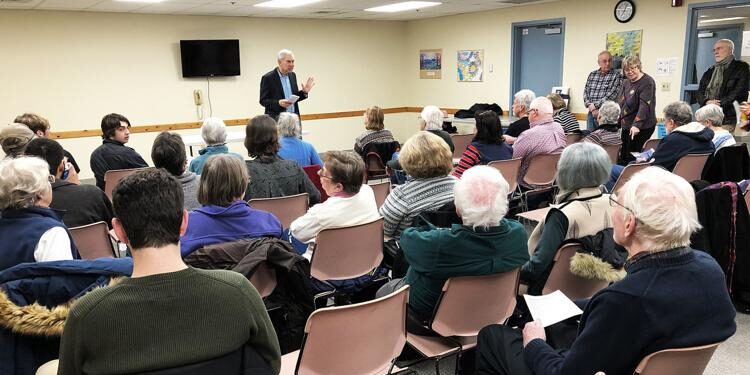 Falmouth Democrats Hold Caucus, Elect Record Number Of Young Adults
In what was perhaps the most striking turnout of young adults that the Falmouth Democratic Town Committee…
CapeNews.net / March 4th, 2022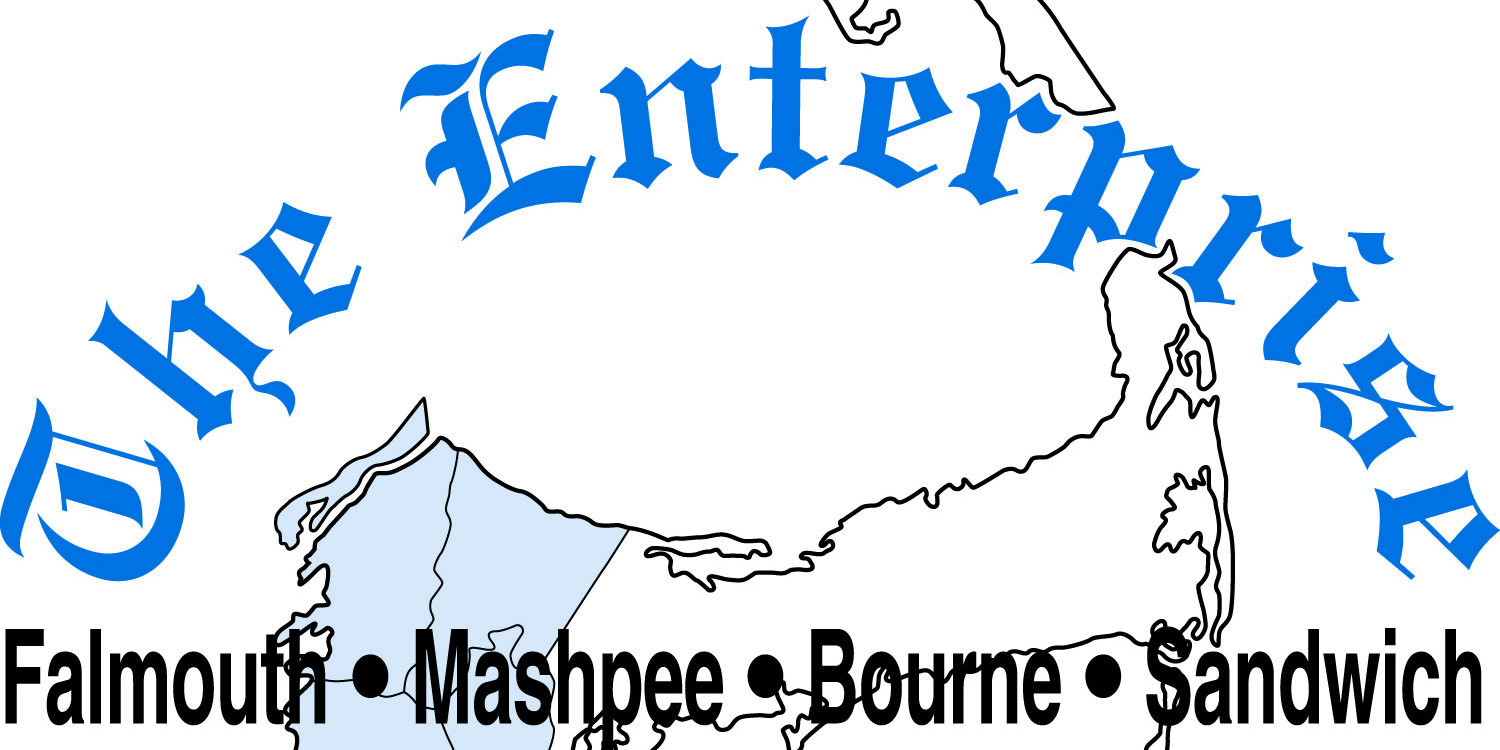 Vote The Entire Ballot - Letter
I turned 20 this year, and this may be one of the most memorable and strangest years of my entire life. 2020 is going to be one for the books…
CapeNews.net / Oct 9th, 2020
3 Falmouth candidates vie for Assembly of Delegates seat
Three Falmouth residents are squaring off for a seat on the Barnstable County Assembly of Delegates at the Nov. 3 election…
Cape Cod Times / By Jessica Hill / Oct 27, 2020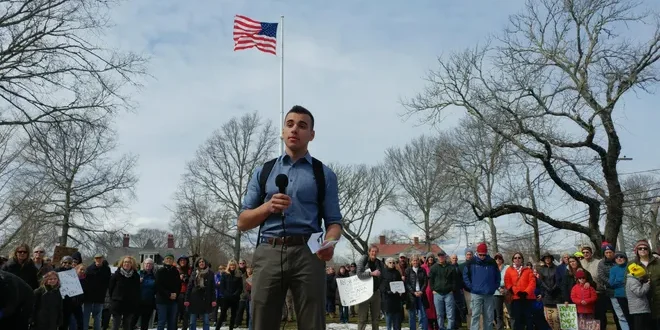 Standing up for Their Lives
As Neil Young's "Rockin in the Free World" blared in the background, hundreds of residents from Falmouth…
Wicked Local / Sarah Murphy / Mar 28, 2018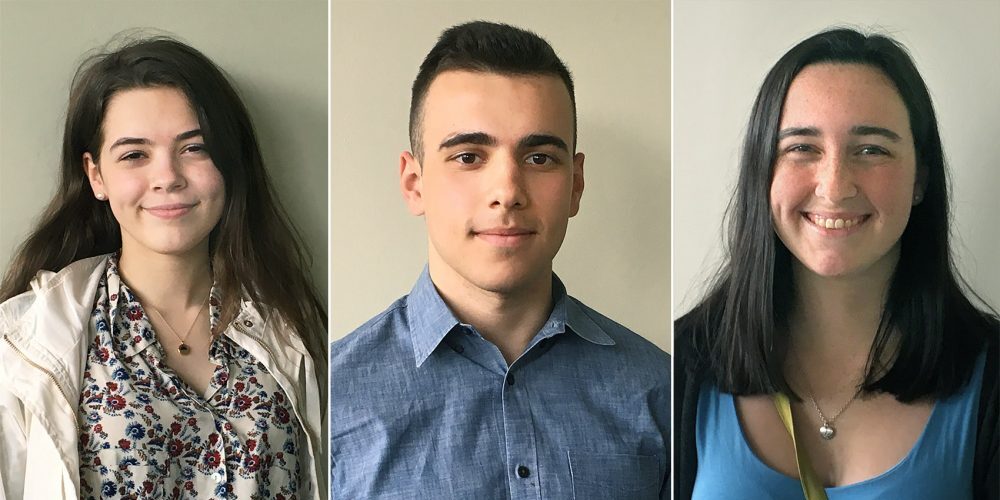 'Get Our Voices Out': Why 3 Students Will Walk Out To Protest Gun Violence
Next week, on Wednesday, students from across Massachusetts will walk out of class to protest gun violence…
WBUR / Mar 15, 2018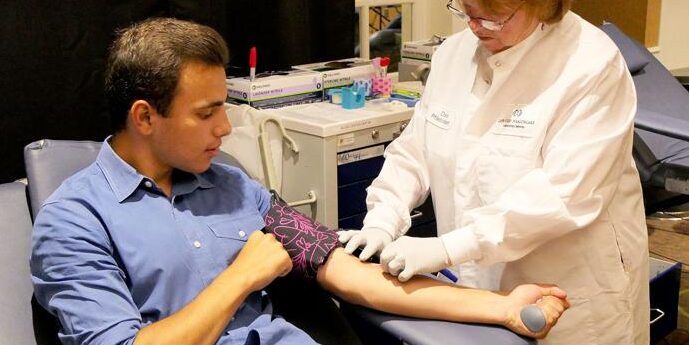 Have A Heart! Drives Collect Blood On Cape Cod
The scent of chlorine from the pool across the hall hung in the slowly circulating air as 16-year-old Daniel Gessen sat…
CapeNews.net / Jul 21, 2017
VIPS Student Volunteer Of The Month: Daniel Gessen
The Falmouth Volunteers In Public Schools program announces its January Student Volunteer of…
CapeNews.net / Jan 20, 2017
* Dan is a member of the Army National Guard. Use of his military rank, job titles, and photographs in uniform does not imply endorsement by the Department of the Army or the Department of Defense
Let me know what you're thinking